A Quart of a Centaury of MMO Fun: Tibia Turns 25!
One of the oldest MMORPGs in the world // More than 32 million players so far – and still going strong // CipSoft celebrates the anniversary with video and a big surprise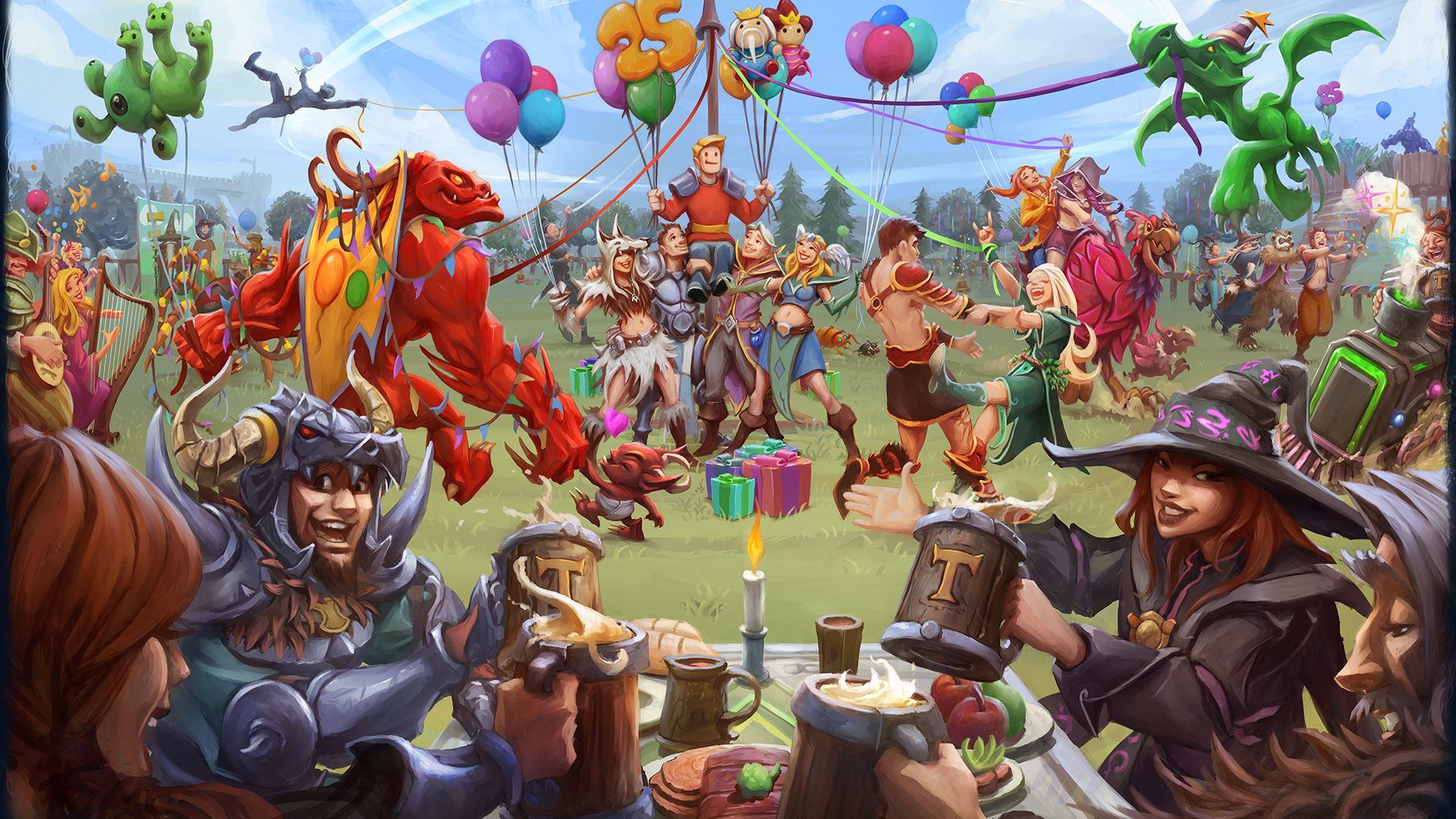 Regensburg, January 7, 2022 | Today CipSoft celebrates the 25th birthday of Tibia! The MMORPG went online for the first time on January 7, 1997. ​ This makes the Regensburg-based company's title one of the oldest online games in the world with a steady flow of fresh content. And on top of that: Tibia has never been as successful as it is today. In recent years, the game broke several revenue records and generated a total of over 200 million Euros income to date.
"A story like that of Tibia is rare in our industry," says Stephan Vogler, one of the CEOs and founders of CipSoft. "Our hobby project has become an enduring success with many very dedicated players. I am extremely grateful to be a part of this story." Ulrich Schlott, like Vogler, a CEO and founder of the company, adds, "Tibia is running more successfully than ever before, in part due to our close cooperation with our community. After 25 years, we still have plenty of ideas to keep bringing fresh content to the world of Tibia."
Anniversary video announces big surprise for the community
In a video released today, CipSoft thanks its loyal community and announces a big surprise: Tibia will get sound for the first time! Of course, there will also be lots of events and rewards in the game to celebrate the anniversary.
A lot has changed in the last 25 years in Tibia:
The office has also slightly changed slightly:
Please find the press kit here: click.
For CipSoft, there is another reason to celebrate: The company behind Tibia was awarded by "Great Place to Work" as one of the best employers in Bavaria, Germany. In the future, CipSoft will continue to focus on vibrant online game worlds and sees itself well positioned for this with its new incubation process: "All employees now have the opportunity to spend 20 percent of their working time on realising their own game ideas. We are also taking our cue from the Tibia success story: small teams that share a common vision and have the greatest possible freedom in implementing it," says Stephan Vogler.