Alien Invasion in Area 51! New Level and More Enemies for Defend Earth: Xenos Survivors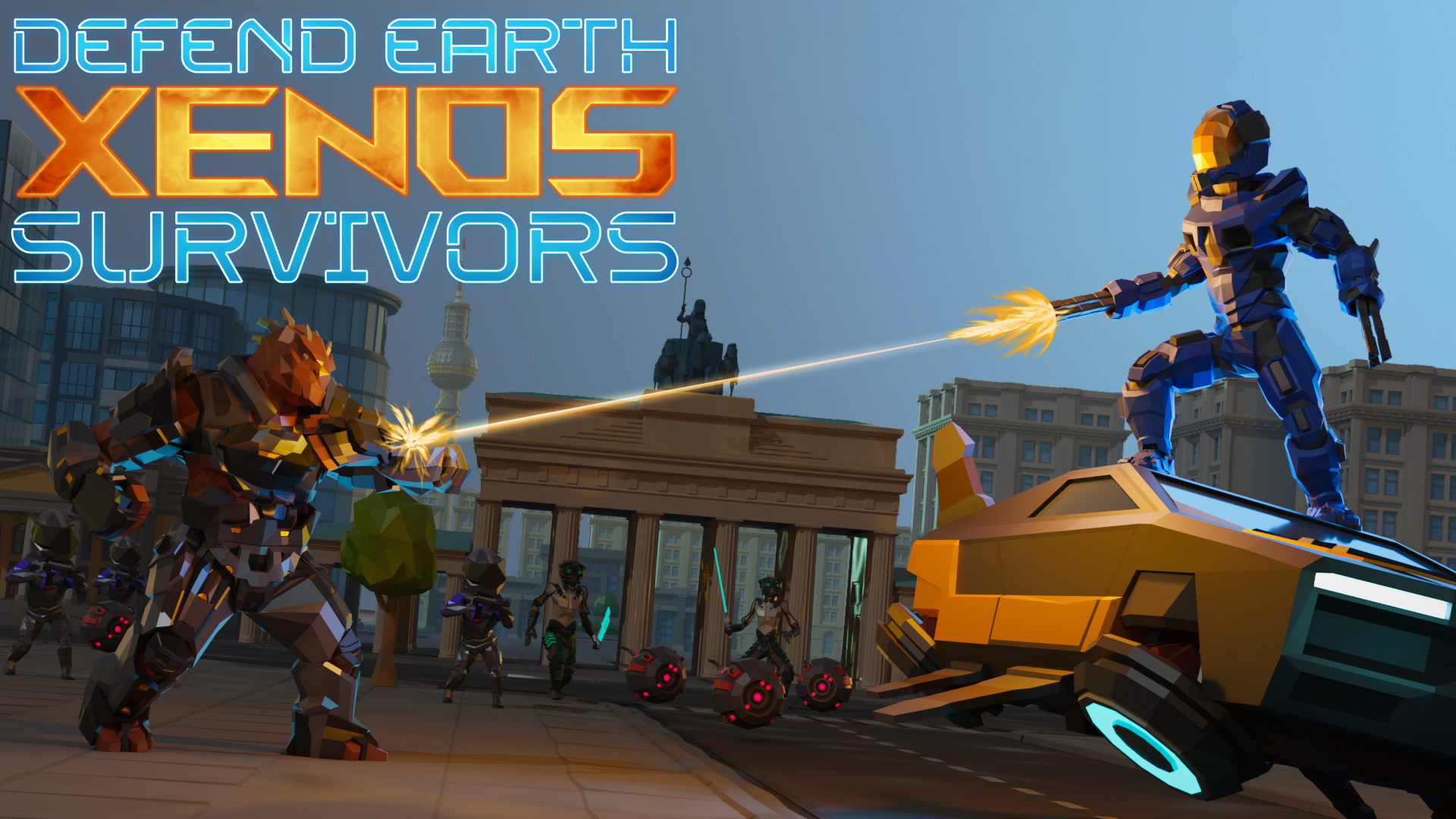 Karlsruhe, Germany, July 24, 2023 | The indie developer team Reija has released a new update for the action-packed top-down roguelike Defend Earth: Xenos Survivors. Now players can gain access to Area 51. The new level, named after the US military base in the Nevada desert, is overrun by aliens in Defend Earth: Xenos Survivors!
Welcome to Area 51!
Many myths of conspiracy surround the restricted military area in Nevada – Area 51 is often associated with aliens and UFOs. What are only myths in the real world become reality in the top-down roguelike! All players can now enter the Area 51 level and take on two new enemy types:
Void Hunters are elite units of the Xenos. They are ranged fighters and fire a laser towards the players with a short delay. They typically spawn in waves of enemies and are considered to be extremely dangerous.
Vol'Nar, the Deadeye also attacks from a distance. In her standard attack, she uses projectiles; in her special attack, she switches to a laser that even follows the player for a certain period of time. Vol'Nar, the Deadeye is the boss enemy in the new level and is not easy to defeat.
Defend Earth: Xenos Survivors available with a 50% discount!
The indie top-down roguelike has been available via Steam for a month at a price of 8.79 euros. Just in time for the release of the first major content update for Defend Earth: Xenos Survivors, Reija is offering the game at a 50% discount for a limited time. Until August 4, 2023, the game can be purchased for €4.39 via Steam.
About Defend Earth: Xenos Survivors
Welcome in 2058! Players fend off dangerous alien hordes with their chosen elite soldier. In the fast-paced runs, there is a chance to unlock new items. In addition, the players gain access to more and more characters with different abilities and strengths with which they can throw themselves into the fray.
Key features
Auto firing bullet hell action
Several playable agents to unlock
Customizable arsenal
Fast paced runs (under 20 minutes)
Choice of different modes to increase difficulty and rewards
Assets
Screenshots
Artwork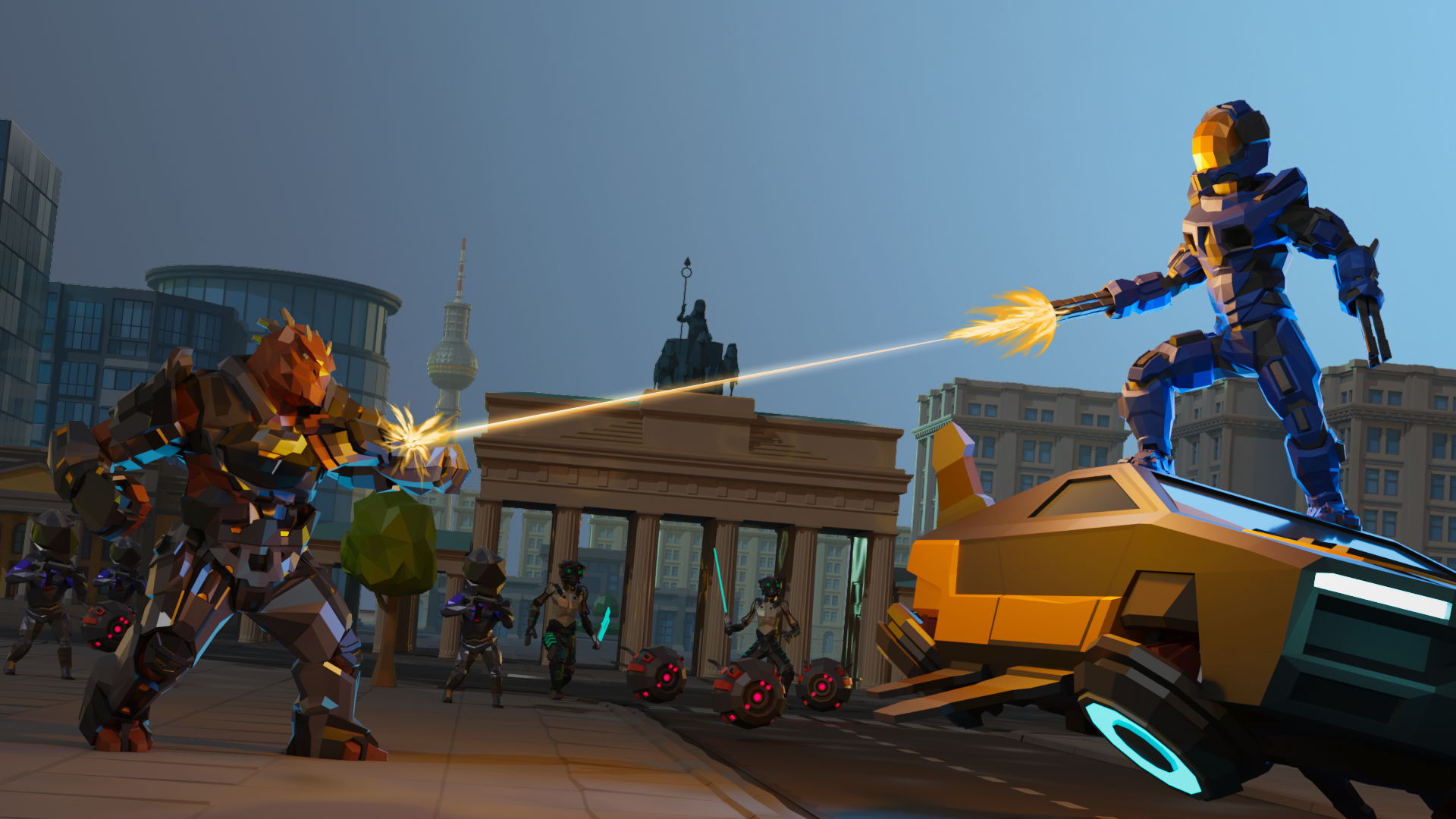 Logos
Defend Earth: Xenos Survivors received partial funding from the Federal Ministry for Economic Affairs and Climate Action as part of the German government's computer game funding program.
About Reija:
Reija GmbH is a young indie developer team with locations in Berlin and Karlsruhe. Launched in 2019, Reija's goal is to develop successful games with challenging game mechanics, appealing 3D graphics and action-packed settings. Three of the most renowned funding and cultural organizations in Germany are convinced of the vision and competence of the team and thus are long-term supporters of the projects.