Citybuilder RPG 'Kingdom Builders' to Enter Rapid Early Access by End of June
It's an unusual concept the Berlin-based studio ebb & flow games have chosen to start Early Access of their current title Kingdom Builders with: It's all about player participation!

Berlin, May 27, 2021 | With a particularly short lead time of only 9 months, the Berlin-based developer studio ebb & flow games will launch its first title Kingdom Builders (PC) into Early Access on Steam on Wednesday, June 30, 2021. Kingdom Builders is an unusual and innovative mix of a city builder and a classic RPG: Players can experience lots of adventures with their characters in a kingdom they have built themselves. But they're not alone. Smart AI-controlled villager companions follow the players and take actions like they do. 
The most special thing about Kingdom Builders is the Rapid Early Access approach. This is what ebb & flow games call the accelerated Early Access release process which has players participate in the development of the game in an exceptionally intensive way. Since Kingdom Builders will be brought to Early Access in a very early version, the players will have a significant influence on the gameplay and features to be developed.
"It's all about the journey to make Kingdom Builders a really great game - we want the players to join us from the very beginning" says ebb & flow games founder Tim Reiter, who has already gained experience with explicitly player-focused development as co-founder of Kolibri Games. "We believe that intensive collaboration with players should be an industry standard. That's why we gave our approach, the 'Rapid Early Access', its own name. We want all players to share their vision with us so together we'll create step by step a unique building strategy RPG that has the best from both genres."
An early alpha version of Kingdom Builders has already been available for free on itch.io since March 2021. By launching into Early Access, ebb & flow games are now taking the next step. The scope of the game will grow radically throughout Early Access and will be expanded with a lot of new content. In order to offer the fans the best possible insight, ebb & flow games maintain a detailed roadmap to give an overview to all planned steps in detail.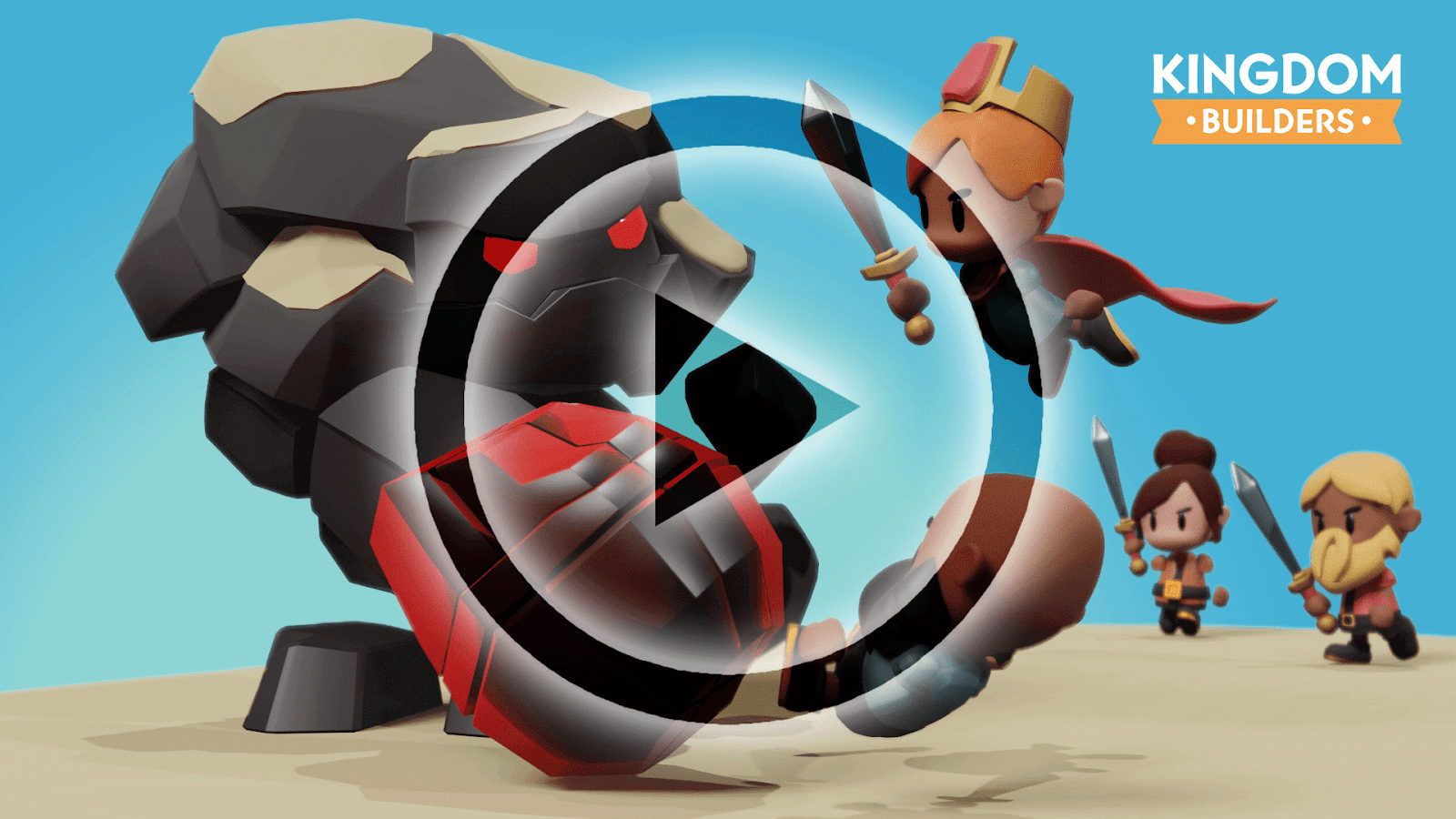 The features:
Build the kingdom of your dreams with farms, forges and many more buildings
Loyal helpers: smart companions follow you and support you in all your actions
Crafting: create weapons and gear in the forges of your kingdom
Explore your realm and fight against various enemies and threats 
Planned updates in Early Access: Offline & Online coop multiplayer, new buildings, weapons, enemies, biomes and resources, new production chains, procedural world generation and much more.
Kingdom Builders will be available in Early Access on Steam from the end of June 2021. The game will initially be released in English; additional languages are already planned.
Find mor information about ebb & flow games and Kingdom Buildersat kingdom-builders.com, on Discord, Twitter and Steam.
About ebb & flow games
ebb & flow games is a small studio providing passionate game developers a great framework for creating amazing game experiences. We use a completely iterative & agile game development process and test game ideas that seem both fun and fit our market and trend analysis.