Citybuilder RPG Kingdom Builders Will Soon Launch into Steam Early Access
Developer ebb & flow games provides an overview of the features that are included in the initial Early Access build.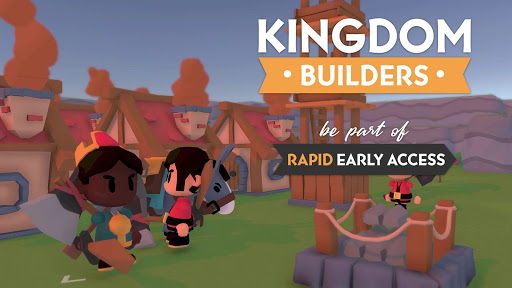 Berlin, June 17, 2021 | Kingdom Builders by Berlin-based studio ebb & flow games is a clever combination of the best aspects of an RPG and a city builder game. The game will launch in Early Access on June 17 after a development time of only nine months giving players and fans the chance to participate in the development at a very early stage. That's part of an accelerated Early Access process ebb & flow games calls Rapid Early Access.
Kingdom Builders will be released in Early Access on Steam on Thursday, June 24, 2021 and costs € 12.50. At launch, the game will be offered with an introduction discount of 40 % for € 7.50. Kingdom Builders will initially be released in English; additional languages are planned.
At launch, Kingdom Builders has a set of basic features to test the core gameplay and will rapidly expand over the course of the next months.. 
---
Here's the features included in the launch build:
Your companions follow you and help you with everything! Chop down a tree, and they will chop wood as well. Attack an enemy, and they will do the same. The further you progress in the game, the more companions you can have.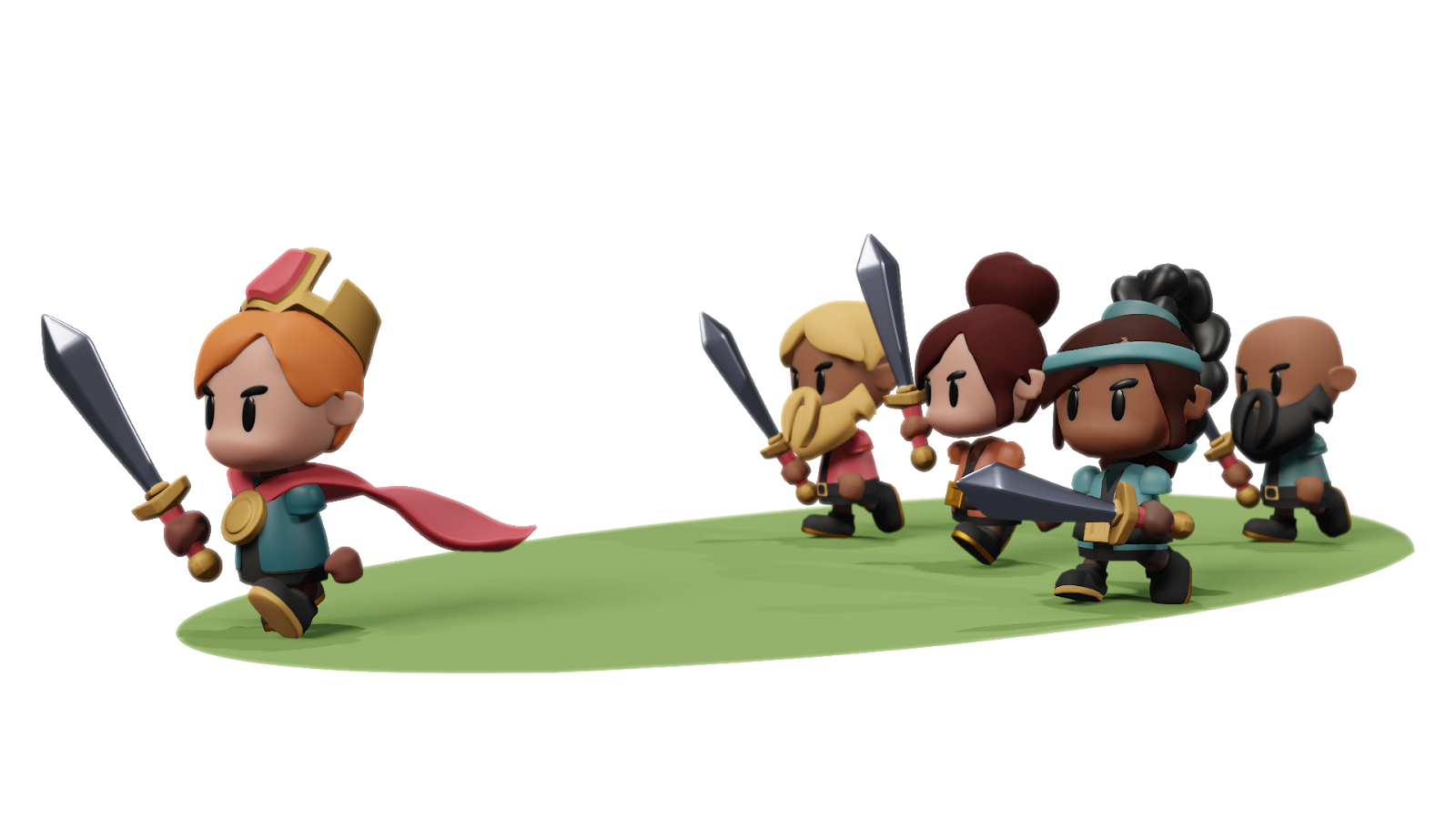 Build houses, farms, blacksmiths, barracks and many other buildings to create a kingdom to your liking.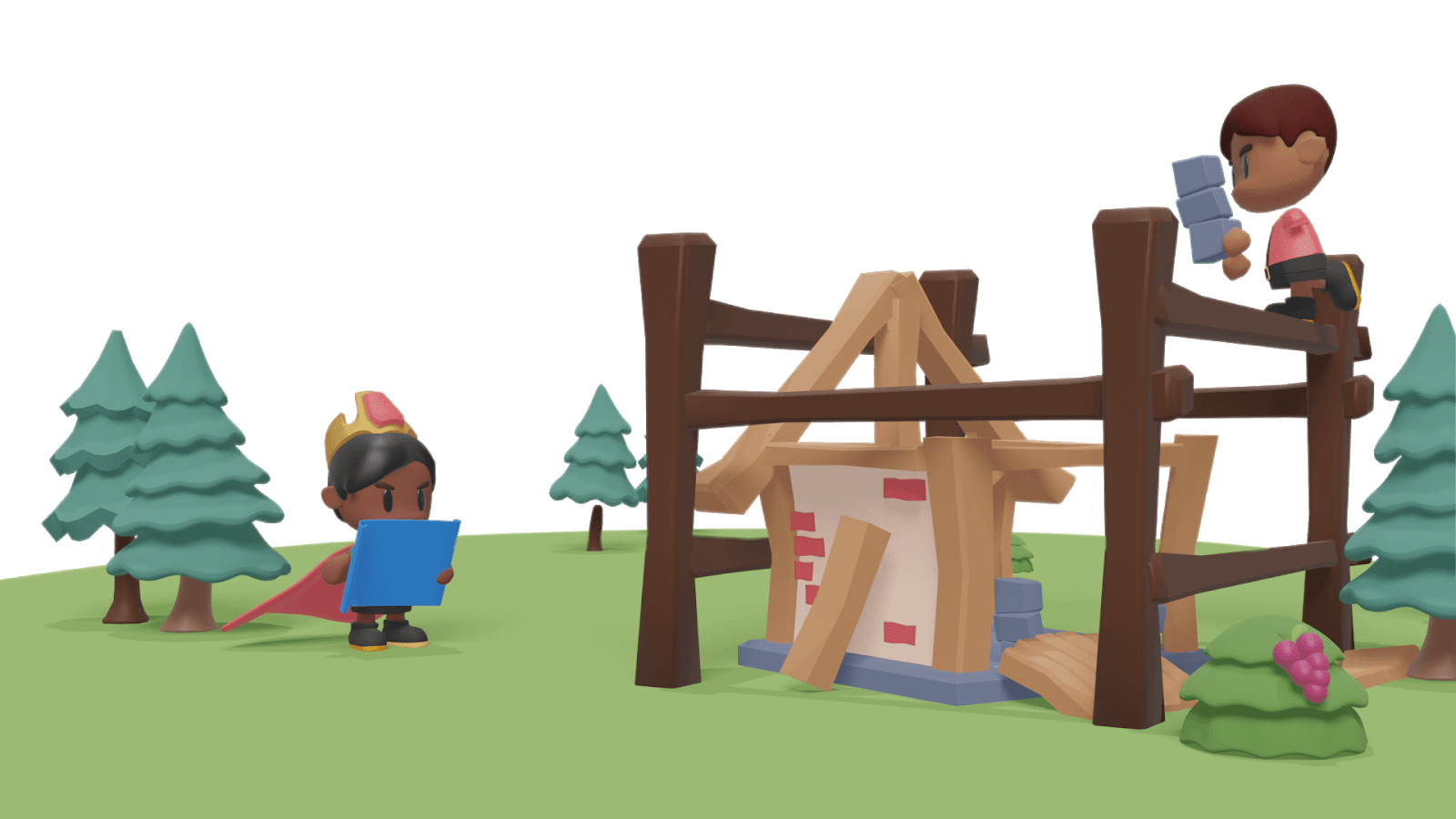 Defend against the Corrupted Kingdom
Shadow creatures attack your kingdom at night! ​ Build defenses and keep your villagers safe.
Explore a procedurally generated dungeon
Fight numerous enemies on your explorations and level up your player and companion characters.
Chop trees and mine for stone to create your kingdom. Unlock companions and pack mules to become more efficient.
Set up production chains to automate all needs of your village. Build berry farms for food production or invest in a wood cutter who will chop trees automatically.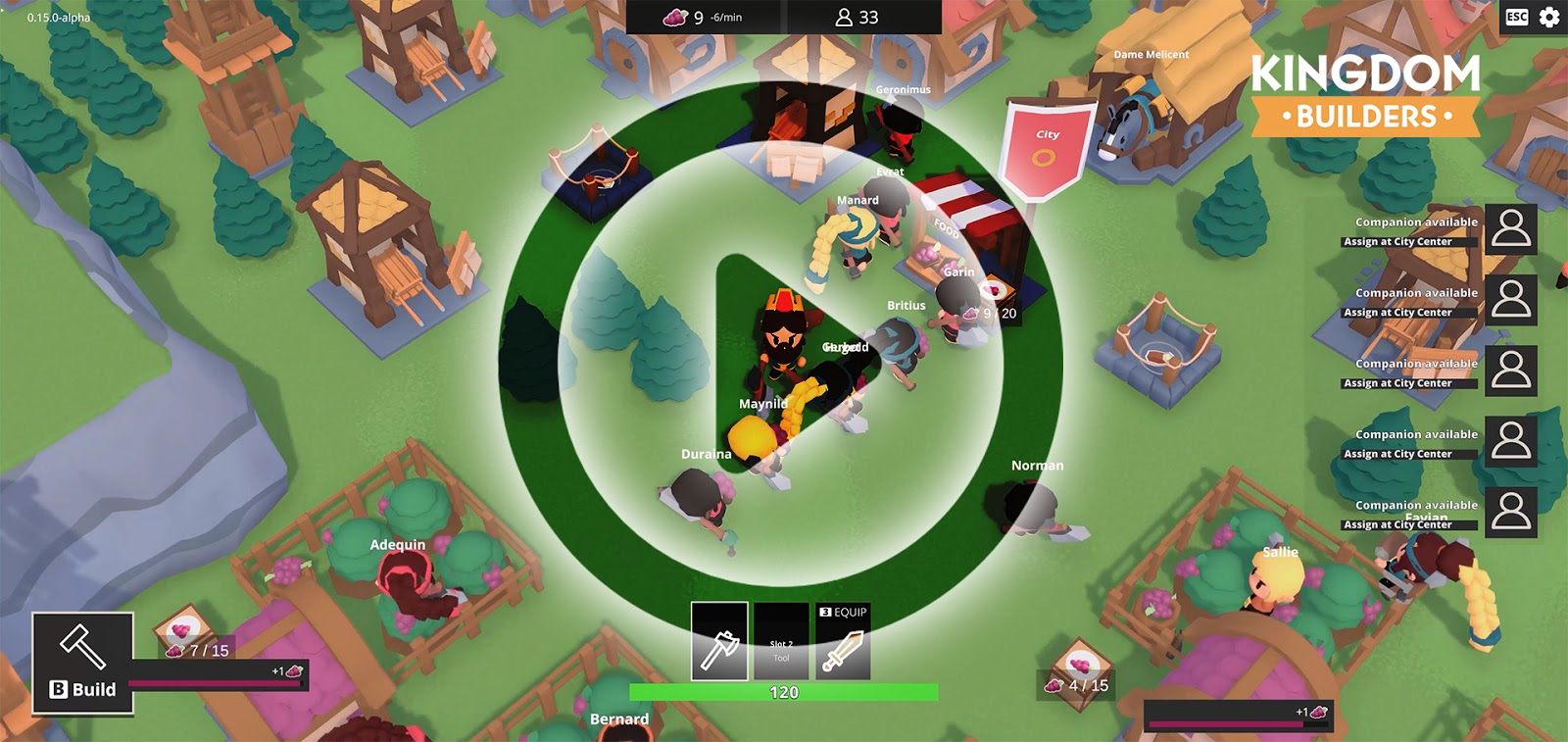 Join monthly developer livestreams, give feedback on Discord and play new features every couple of weeks
Check the roadmap
---
Next steps planned are an inventor's shed where a smart inventor villager researches new buildings, expansions to the map with new points of interest, and a complete production chain for bread with grain fields, mills, and bakeries.
See more information about upcoming updates on the roadmap.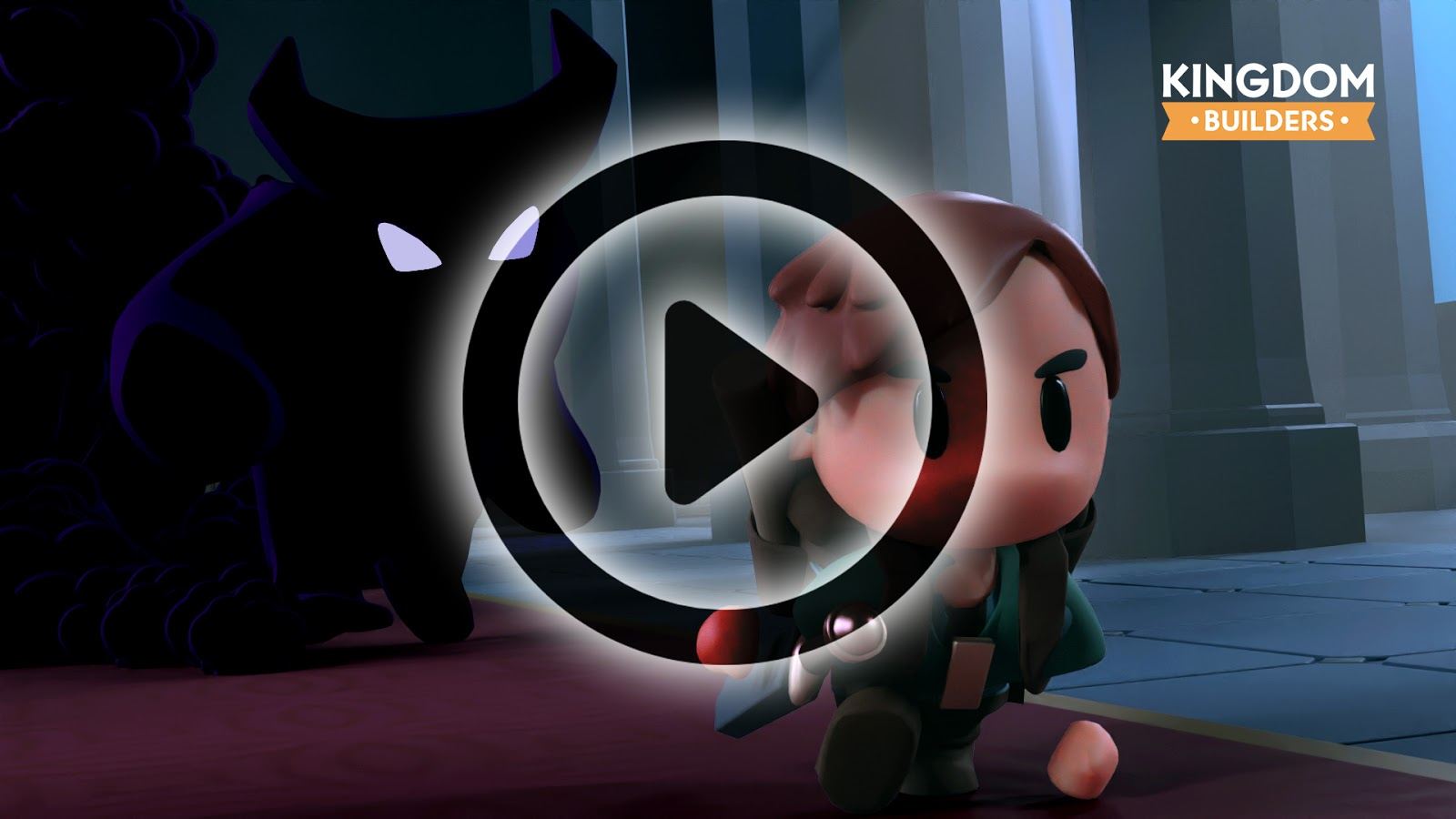 Find more information about ebb & flow games and Kingdom Builders at kingdom-builders.com, on Discord, Twitter and Steam.
About ebb & flow games
ebb & flow games is a small studio providing passionate game developers a great framework for creating amazing game experiences. We use a completely iterative & agile game development process and test game ideas that seem both fun and fit our market and trend analysis.