Dead Man's Diary Now Available for Xbox Series Consoles!
The gripping narrative survival adventure from Erfurt-based developer TML-Studios shines in brilliant, realistic graphics with Unreal 5 technology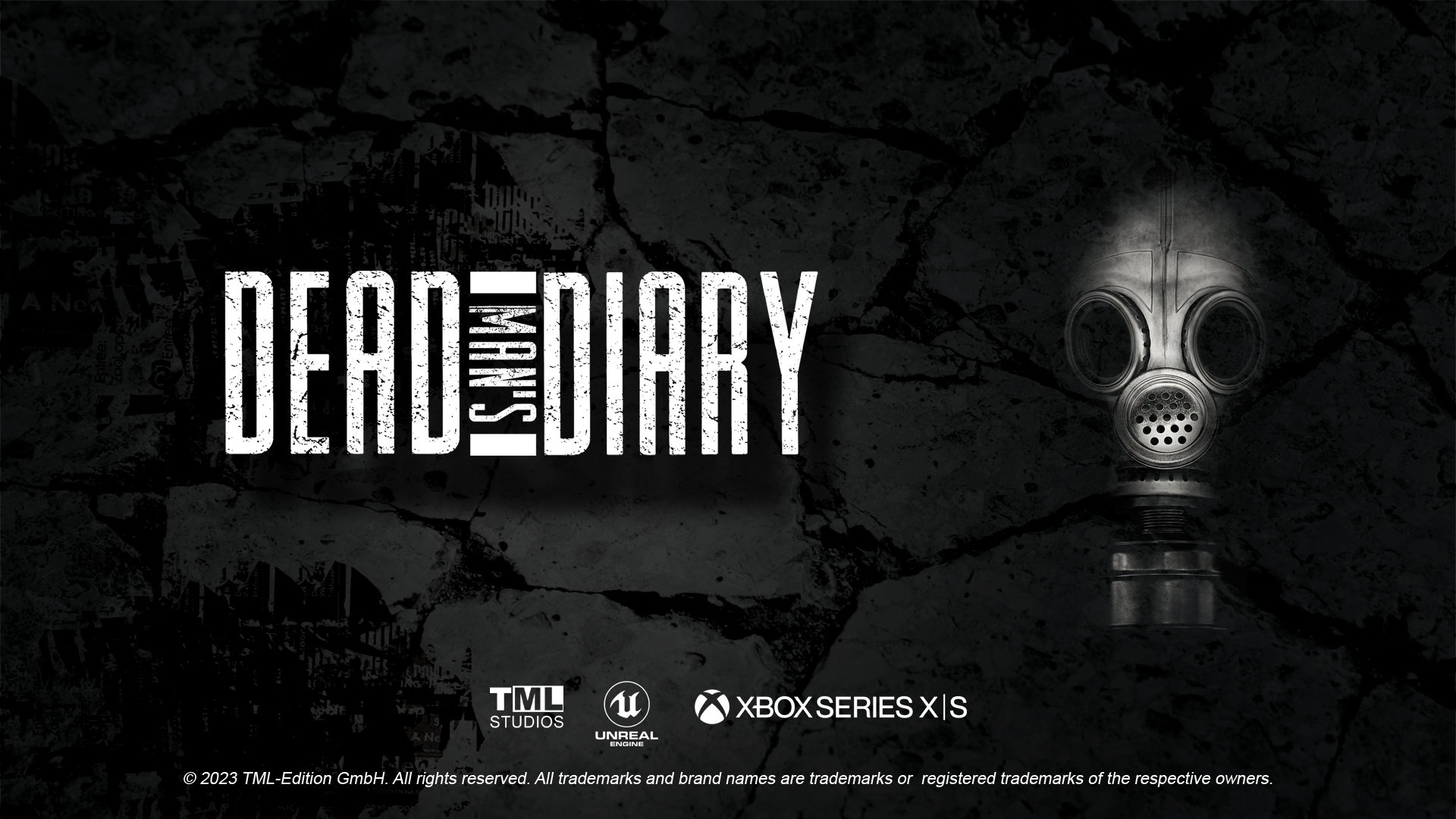 Erfurt, July 13, 2023 | TML-Studios is happy to announce the release of Dead Man's Diary, the captivating narrative survival adventure game, now available for the latest Xbox consoles. This game seamlessly combines elements from the narrative action-adventure and survival genres, immersing players in a grim and perilous post-apocalyptic world. Leveraging the development studio's extensive experience with the Unreal Engine, Dead Man's Diary offers players a visually stunning and demanding gaming environment.
Debuted on Steam last year, Dead Man's Diary has undergone significant revisions and continuous improvements in preparation for its Xbox release. The latest version of the Unreal Engine has been implemented, enhancing the overall gaming experience and providing players with an even more impressive journey.
Exciting New Features for the Xbox Version
The upgrade to Unreal Engine 5 introduces the striking Lumen lighting system, enabling a breathtaking graphical representation of lighting effects. Additionally, the game now incorporates in-game help, offering players hints within the world and improving interaction with relevant objects. For those seeking assistance, optional dynamic help is also available to ensure a smoother progression throughout the game. Furthermore, the interaction with objects has been reworked to enhance the overall gameplay experience.
All new features at a glance
Upgrade to Unreal Engine 5
New Unreal Engine 5 lighting system (Lumen)
Enhanced in-game help with hints in the world
Optional dynamic help to progress more easily in the game
Reworked interaction with objects
"We are thrilled to bring Dead Man's Diary to Xbox Series consoles," expressed Thomas Langelotz, CEO of TML Studios. "We have devoted considerable effort to optimizing the game for Xbox fans and are confident that they will thoroughly enjoy the immersive experience Dead Man's Diary has to offer. This release represents the definitive version of Dead Man's Diary for Xbox players."
Experience the captivating world of Dead Man's Diary now, available on the Xbox Store: click.
Screenshots
---
About TML-Studios
TML-Studios is an independent development studio based in Erfurt, the capital of Thuringia. The company was founded in 2004 by Thomas Langelotz and specializes in building creative PC games and real-time simulations (3D). In the past 15 years, the game developer has published, among other things, long-distance bus and underground train simulations played worldwide. The simulators are constantly being developed further. In addition, TML-Studios operates two of its own radio stations, which can also be heard live in the simulators.