Dead Man's Diary: TML Studios Announces Story-Driven Survival Adventure Game
A unique mix of genres sends players into a cruel and perilous post-apocalyptic world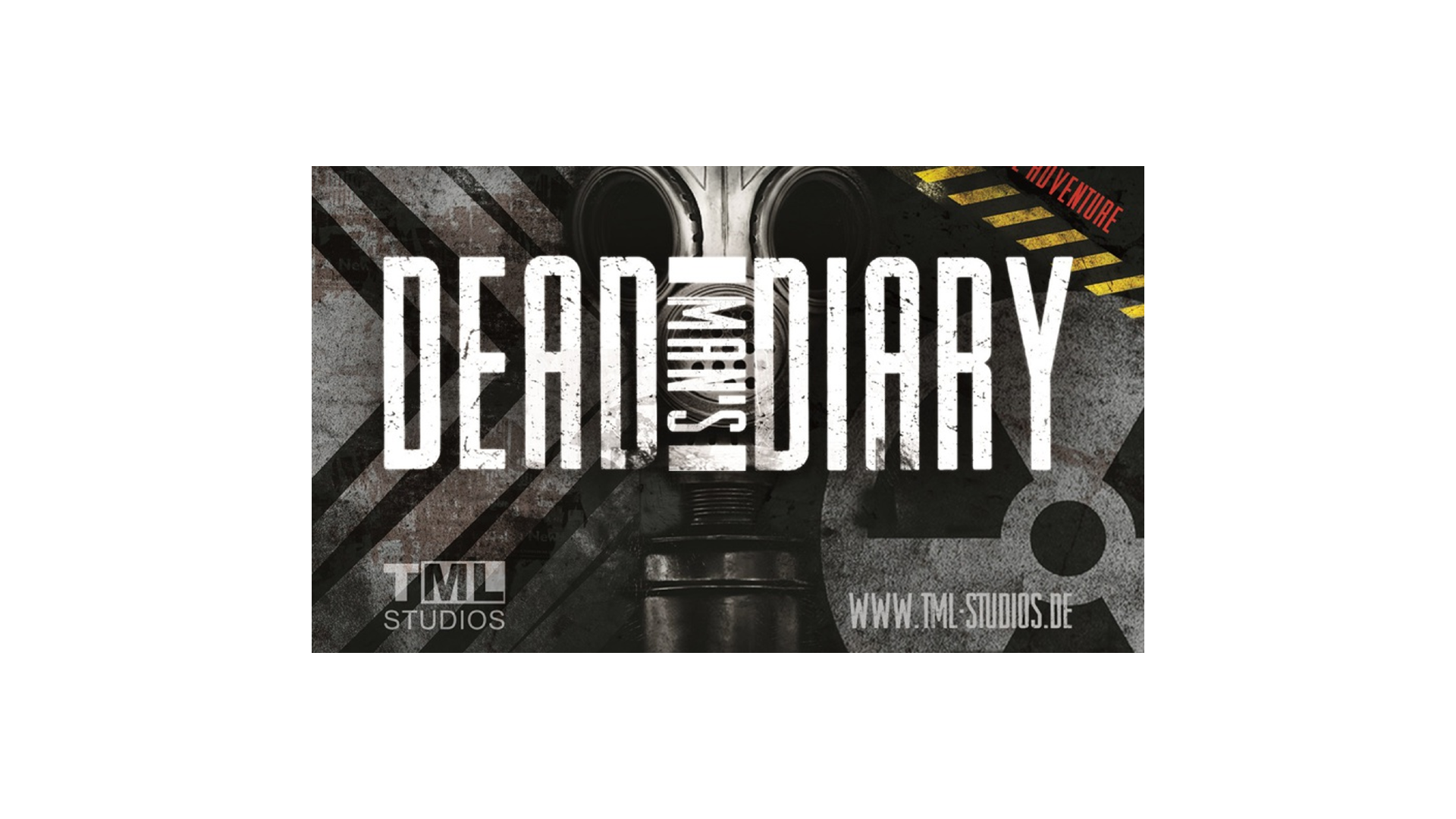 Erfurt, 22 February 2022 | TML Studios announces today Dead Man's Diary, their new genre-spanning release. The title is a unique blend of narrative-driven survival and visually stunning action-adventure. Thanks to TML's many years of experience with the Unreal Engine, players in Dead Man's Diary travel through a gorgeous and expansive in-game environment.
The title is due to be released on March 30, 2022 for the PC (Steam). The console versions will follow later in the year.
Dead Man's Diary Steam Page: click.
Official Announcement Trailer
The game: Dead Man's Diary is a unique blend of elements from several genres. The title takes classic survival mechanics such as crafting items, exploring hostile environments, and even the need to find places to sleep or food, but enriches the gameplay with a gripping story and realistic puzzles. The action takes place in the post-apocalypse after nuclear war has left the world in ruins. The hero is a survivor who must leave the safety of their bunker when supplies run low. Without shelter or any weapons, he explores the desolate and hostile world discovering numerous secrets and uncovering tales of the post-apocalyptic world.
"Dead Man's Diary is a project delivered straight from the heart of our team - it's a story we've wanted to tell for a long time and we're very happy that the game is now coming to market. We can't wait to finally welcome players into our post-apocalyptic world," says Thomas Langelotz, CEO and founder of TML-Studios.
The technology: The latest iteration of the Unreal Engine runs smoothly under the bonnet and conjures up realistically bleak landscapes on the screen. TML Studios had already gained plenty of experience with the engine in previous projects, such as The Bus (in which the team realistically recreated parts of Berlin), and could rely on established internal processes and trained staff in the development of Dead Man's Diary.
The beautiful graphics are complemented by high-quality audio production - the backstory unfolds via the hero's dramatic internal monologs as well as diary entries set to evocative music.
Who are TML? The Erfurt-based TML-Studios made their name producing high-quality simulation titles such as The BUS and Tourist Bus Simulator. The company, founded in 2004 by Thomas Langelotz, is one of the most experienced German game developers. Fun fact: TML is probably the only German games company that maintains its own radio station: https://doublebass.fm/.
Key Features
27 action-packed levels: The levels of Dead Man's Diary are full of deadly perils. The players are always fighting for survival
Exploration of varied environments: In the game world, players encounter dark forests, ruined cities, and abandoned industrial complexes, as well as other exciting terrains. Each of these places hides numerous secrets and tricky puzzles that are just waiting to be solved.
Complex puzzles: Players are confronted with puzzles that are as challenging as they are satisfying to solve .
Strong narrative focus: Dead Man's Diary tells the story of an outcast forced to make his way through a world destroyed by nuclear missiles. The story is told in the form of fully-scored diary entries and soliloquies by the protagonist.
Crafting and survival management: Life after the apocalypse is hard. Players are tasked with always making sure that they have enough food to survive and that their equipment is up to scratch. All equipment can be upgraded by players at a workbench to improve its quality.
Over 50 hours of play: The expansive game world and comprehensive story ensure long-lasting gaming fun.
A press kit with current images and a video can be found here: click.
Dead Man's Diary was partly funded by the German Federal Ministry of Transport and Infrastructure as part of the federal government's computer games funding program. "A lot of work and heart and soul went into this game, the development of which would not have been possible without the funding," explains Thomas Langelotz, founder and CEO of TML-Studios.
Screenshots
About TML Studios
TML-Studios is an independent games development studio based in Erfurt, the capital of Thuringia, Germany. The company was founded in 2004 by Thomas Langelotz and specializes in building creative PC games and real-time simulations in 3D. Over the past 15 years, the game developer has published, among others, long-distance bus and subway simulations that are played worldwide. The simulators are constantly enhanced and extended by the team. TML-Studios operates two 24/7 web radio radio stations, which also can be received in the company's simulation games.