Indoorlands: Theme Park Sim Launches on Steam Today
Theme park management game leaves Early Access on Steam // Extensive update and new language versions released // Indoorlands available in English, French, German, Chinese and Korean for a price of $18,99/€17.99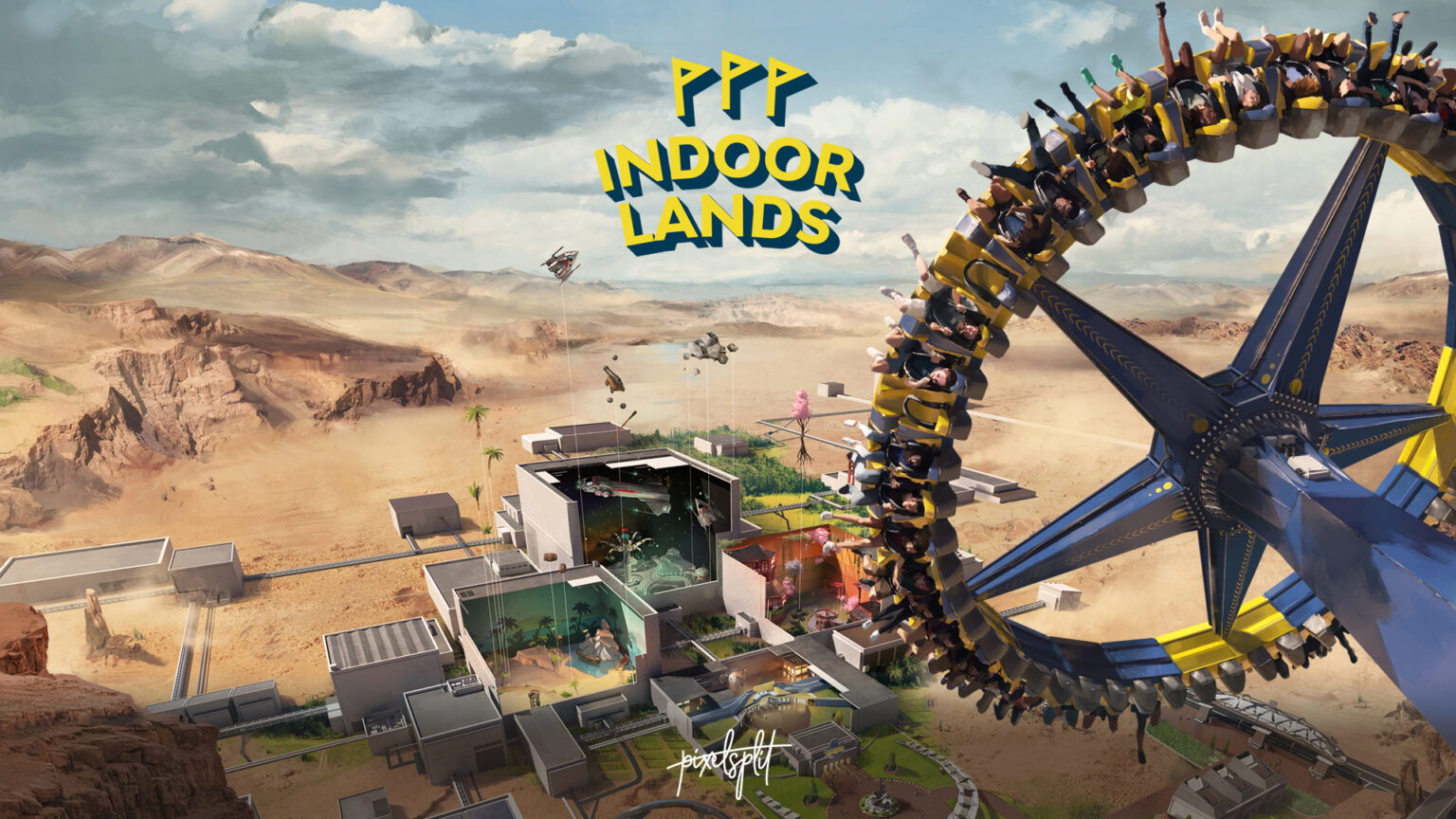 Frankfurt, Germany, October 14, 2022 | The indie developer studio Pixelsplit is officially opening the doors to Indoorlands today! For the past 16 months, the theme park simulation has been in Early Access on Steam and was expanded with numerous updates. Following the last extensive update with roller coasters, a sandbox mode, an editor for rides and many other innovations, Indoorlands is ready for the official launch. The theme park management game with a unique indoor setting will go live later on Steam for PC, Mac and Linux. It'll be available in English, French, German, Chinese and Korean, the price is $18,99/€17.99. 
The official Indoorlands release trailer:
Leon Jeutter, Community Manager of Pixelsplit, is thankful to the community: "Today is a great day for us at Pixelsplit. Over the past few months, we have been working hard to make Indoorlands exactly what we always dreamed it to be. Most of all, we are very grateful to our community, who loyally supported us during the Early Access phase and gave us valuable feedback. We will continue to provide more content for Indoorlands players in the future."
Pixelsplit has recently expanded the theme park sim with roller coasters, trends, events and contracts. In addition, three park environments, many more entertainment halls, decorations for roller coasters, new community blueprints and more were added. The roller coaster editor is also constantly being optimized and provided with new features such as route visualization.
Gameplay Features:
As a manager, you have to build and expand your park, analyze and satisfy your guests' needs, research attractions and buildings and keep the economy running.
Place research centers to generate research points and unlock more attractions, restaurants, shops, halls, and rides. Research points can also be spent on general park improvements.
Thrill rides take center stage: As a ride operator, you realistically control your rides and record unique ride programs that put a smile on your guests' faces.
The 'Create Your Ride' tool even offers the ability to construct your own, completely unique rides and share them via STEAM workshop.
Roller coasters attract visitors. You can construct your own tracks and use different types of gondolas and stations. Of course, blueprints and the Steam workshop can also be used here.
Different visitor types have different demands and desires. Attention should be paid to this as new types of visitors arrive at the park over time and certain buildings should be built accordingly. With Twitch integration, even viewers of live streams can appear in the theme park.
There is no limit to your creativity: Over 1000 decoration objects from various themes to choose from. All themes and objects are freely combinable, so each hall is unique due to the individual design choices. 
Blueprint System: Show your creativity & share your hall interior designs, and ride and coaster creations with other players via STEAM Workshop integration.
Planning the park architecture is a challenging task. Space is expensive and maintenance buildings like toilets should be built apart from the flow of visitors. Different tools like the feedback report, heatmaps, and individual visitor details provide all the information needed.
React to special events and temporary trends. Choose and fulfill contracts to receive rewards.
Check out more news about Pixelsplit and Indoorlands on the official website, Twitter and Facebook.