Kingdom Builders, A Unique 'City Builder RPG', Launches Into Steam Early Access
After only 9 months of development, the city builder RPG Kingdom Builders launches into Steam Early Access. Build your own kingdom, explore it and experience numerous adventures. Above all, you can be part of the development.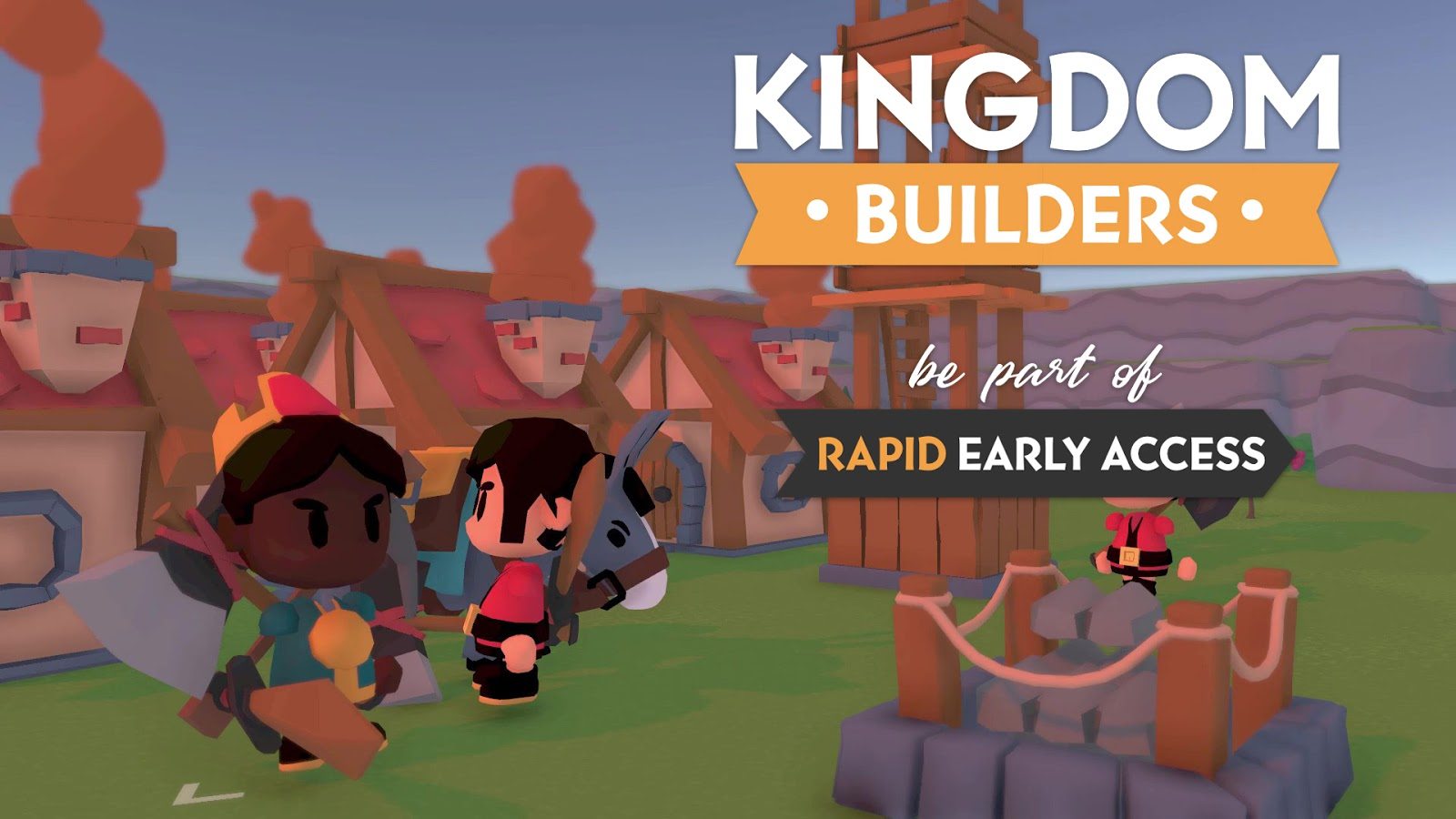 Berlin, June 25, 2021 | The city builder RPG Kingdom Builders is out now in Steam Early Access with an introduction discount of 40 % off for € 7.50 (instead of € 12.50). It was exceptionally fast how Tim Reiter, co-founder of Kolibri Games (Idle Miner Tycoon) and his crew at ebb & flow games developed their new title to be released into Early Access. But this is part of their 'Rapid Early Access' approach they came up with. Kingdom Builders therefore starts in a very early stage to make sure that the community has the greatest possible influence on the gameplay and features. ebb & flow games are sharing all details about upcoming new features and updates with their Early Access Roadmap.
Kingdom Builders is an unusual and novel mix of a city builder and a classic RPG: Players can experience lots of adventures with their characters in a kingdom they have built themselves. But they're not alone. Smart AI-controlled villager companions follow the players and take actions like they do. 
An early alpha version of Kingdom Builders has already been available for free on itch.io since March 2021. By launching into Early Access, ebb & flow games are now taking the next step. The scope of the game will grow radically throughout Early Access and will be expanded with a lot of new content.
Find more information about ebb & flow games and Kingdom Builders at kingdom-builders.com, on Discord, Twitter and Steam.
About ebb & flow games
​ebb & flow games is a small studio providing passionate game developers a great framework for creating amazing game experiences. We use a completely iterative & agile game development process and test game ideas that seem both fun and fit our market and trend analysis.