Mobile Gaming Before There Were Apps: The Online Role-Playing Game TibiaME Turns 20
One of the first MMORPGs for mobile devices // More than 10 million users since 2003 // Unique anniversary rewards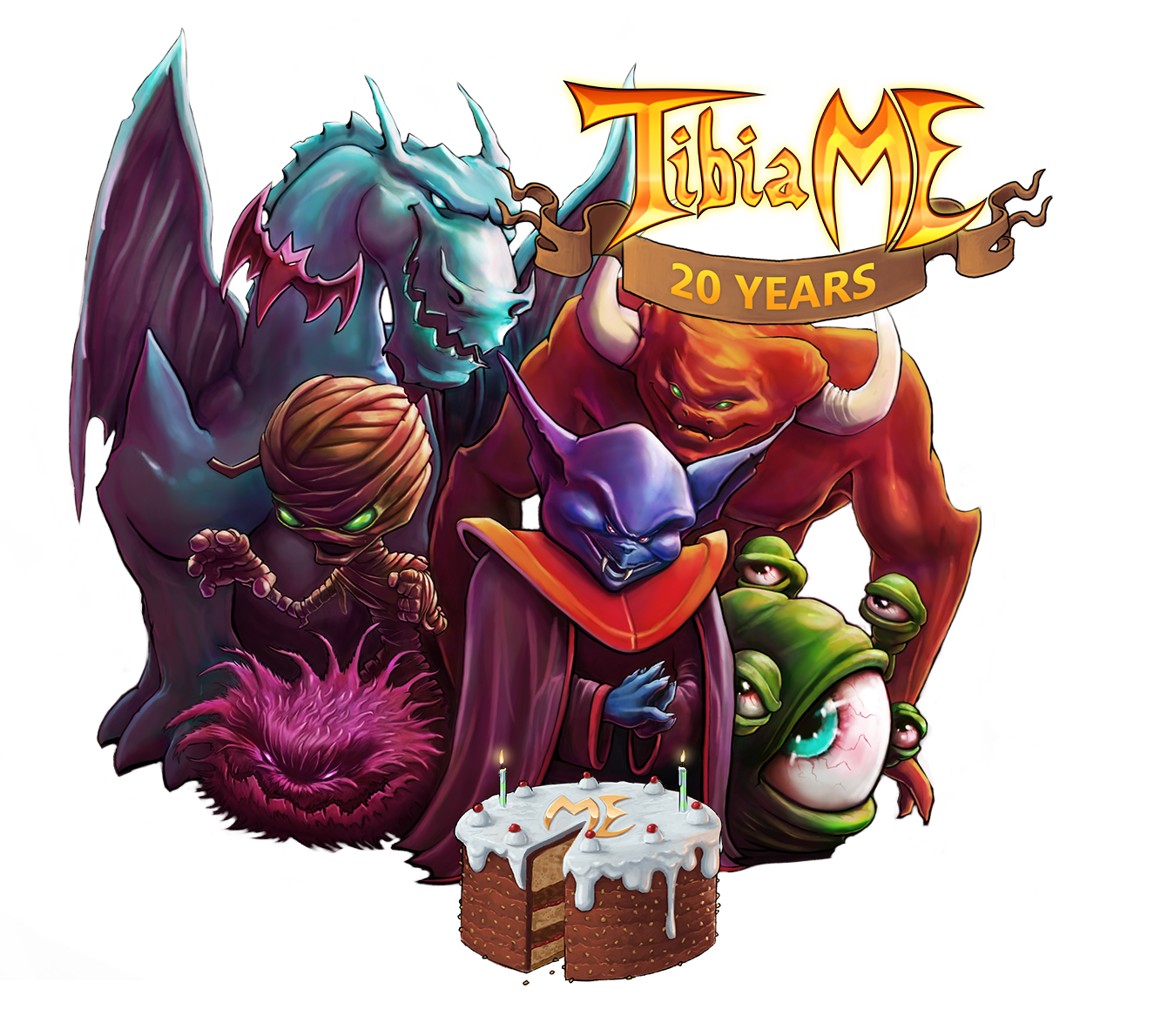 Regensburg/Germany, May 12, 2023 | Exactly twenty years ago today, CipSoft released the online role-playing game TibiaME. It is therefore the oldest MMORPG for mobile devices that is still being successfully developed. Until now, more than ten million users worldwide have registered to explore the game's numerous islands together. The development of TibiaME started on Java mobile phones with monochrome displays and at a time when the cost of mobile internet was almost unaffordable. On May 12, 2003, TibiaME finally went officially online – in cooperation with T-Mobile and initially for feature phones with Symbian operating system. Since then, the game has been available for nearly every mobile platform that existed.
Timeline "History of TibiaME": click.
Anniversary Video
"We just bet that the market would continue to evolve. Smartphones with touch displays or apps weren't even talked about back then," said Ulrich Schlott, one of CipSoft's founders and managing directors. In 1997, the game developer from Regensburg had already published Tibia, one of the first MMORPGs for the PC – and thus demonstrated an equally good intuition. "Experiencing the emergence of the mobile gaming market first-hand through the eyes of our own game was not only extremely exciting but also a great challenge. We are really proud that TibiaME still fascinates players all over the world."
Comparsion Screenshots
For the anniversary it's easier than ever to experience all the quests, bosses and secrets of the last twenty years: TibiaME not only has a new user interface, but the starting area of the game has also been completely redesigned. One of the islands can be visited in its classic look of the early days and offers daily exciting tasks and unique rewards. The community can also take on the creators of the game in battle, who appear as bosses in TibiaME – and have of course long since swapped their Java mobile phones for smartphones.
---
Bildmaterial zu "20 Jahre TibiaME"
Die Timeline zum Download
Timeline_TibiaME.pdf
PDF - 570 Kb
Download
Screenshots "Classic Version"
Screenshots "Smartphone Version"
Screenshots "Tablet Version"
Artworks
Logos
---
About CipSoft
CipSoft GmbH was founded in Regensburg in June 2021 and arose from the success of Tibia. The PC game went online as early as January 1997 and is therefore one of the first MMORPGs ever. With TibiaME, a mobile adaptation inspired by Tibia, CipSoft published one of the first online role-playing games for mobile phones in 2003. As one of the oldest German game developers, the independent company today generates an annual turnover of over 20 million euros and employs more than 90 people. In 2022, CipSoft was awarded the title of "Studio of the Year" by the German government and the German Games Industry Association at the German Computer Game Awards. The international research and consulting institute Great Place to Work again awarded the company several times in 2023, including as one of the best employers in Bavaria.