New Real-Time Strategy Game from the Successful EMERGENCY Series to be Released this Summer
Promotion Software and sixteen tons entertainment continue the well-known EMERGENCY game series // New real-time strategy game EMERGENCY focuses on cooperative gameplay // EMERGENCY to be released on PC this summer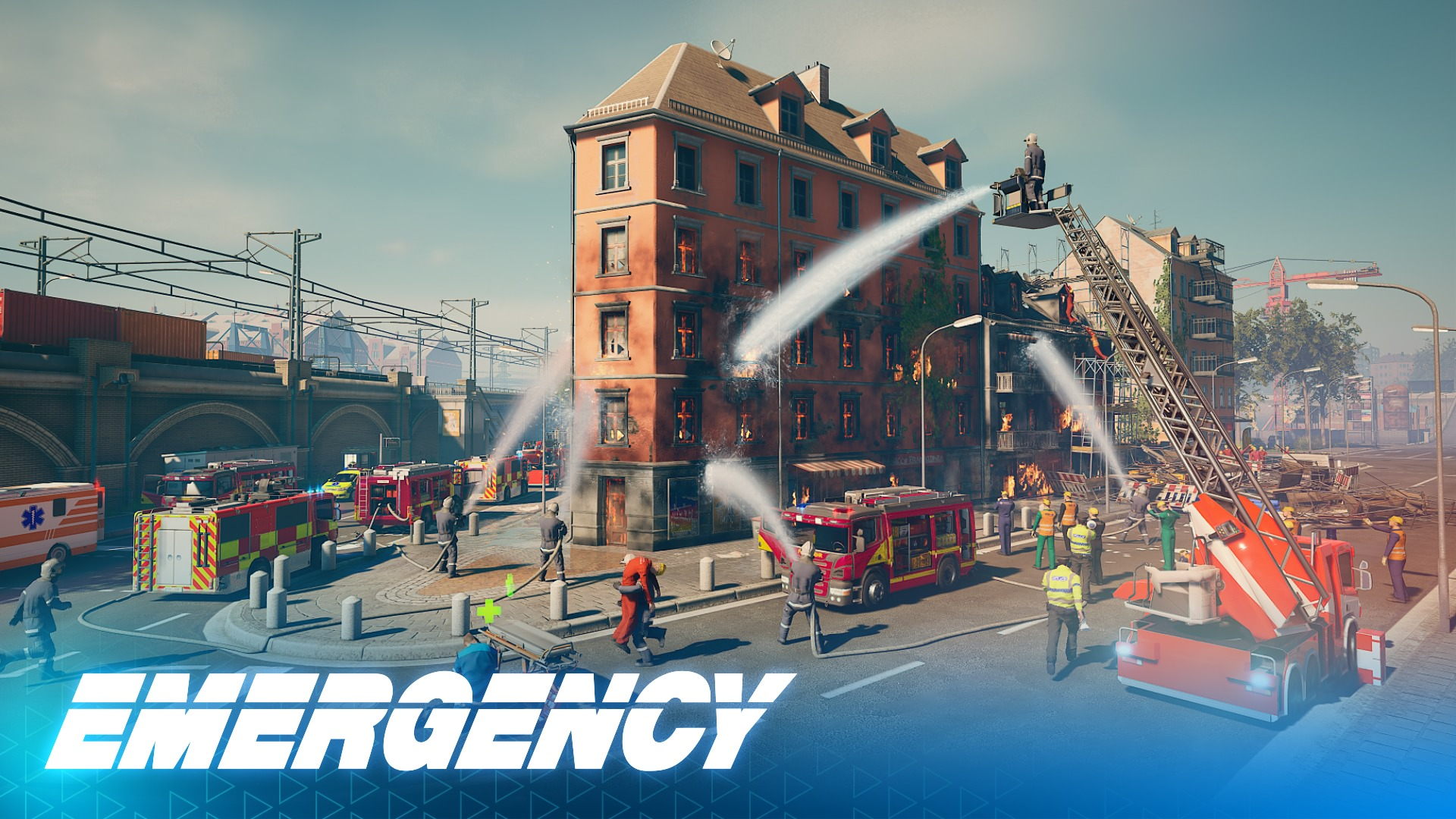 Germany, Tübingen, May 22 2023 | The developer studio sixteen tons entertainment brings players another instalment of its internationally successful real-time strategy game series! With EMERGENCY, the German developer has announced the latest part of the long-lasting game series. EMERGENCY will be released this summer for PC via Steam.
In EMERGENCY, the development team delivers top-tier cooperative gameplay. The players take on the role of an incident commander and complete exciting missions with an adrenaline kick. As the city descends into chaos, the incident commanders give their best to extinguish fires, catch criminals, and care for the injured after massive accidents. In short, they save lives, whether in severe thunderstorms, bitter cold, or extreme heat. The rescue missions are designed for teams of four but can also be played in smaller groups or single-player.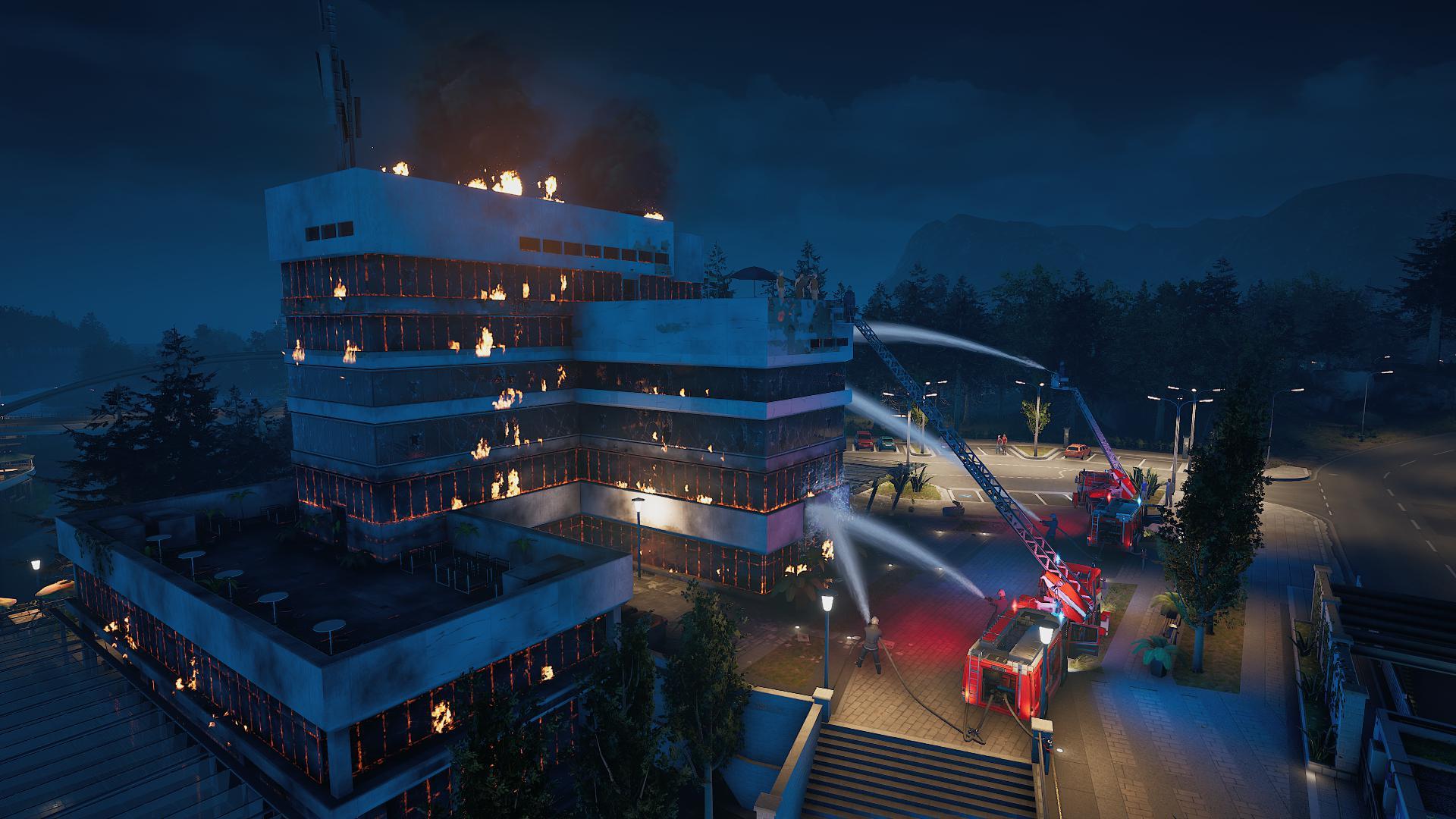 "For 25 years, we have been setting high standards in game design and real-time strategy games featuring firefighters, police and technical units with our EMERGENCY series. With EMERGENCY for Steam, we are continuing our long-standing success story on PC in the summer of 2023 and look forward to presenting both experienced and new players with exciting rescue missions," says Ralph Stock, founder and CEO of sixteen tons entertainment.
Emergency - Fighters for Life, the first game in the series, was released 25 years ago and established a long-lasting series. Several spin-offs and other titles for the main series followed. The most recently published title, EMERGENCY HQ, was released on iOS and Android devices and is also available for Nintendo Switch. Starting this summer, EMERGENCY will return to the PC as a free-to-play game.
Key features of EMERGENCY:
Co-operative real-time strategy with an adrenaline kick
Exciting rescue missions for up to four players
Firefighting, manhunts, accident rescues, and more
Missions in a variety of weather conditions, such as storms, cold, and extreme heat
Versatile rescue vehicles: SWAT trucks, water tenders, ambulances
New content thanks to continuous development
Screenshots
About Sixteen Tons Entertainment 
Tübingen-based developer studio sixteen tons entertainment, founded in 1993, has repeatedly set standards in digital game design with titles such as MAD NEWS or the globally successful EMERGENCY series. Titles from the EMERGENCY series have received numerous international awards.
Sixteen tons entertainment develops high-quality games for current game consoles, smartphones and PCs. The team around game designer Ralph Stock is one of the longest-lived development studios in Europe. Sixteen tons entertainment is a label of Promotion Software GmbH. More information: www.sixteen-tons.de/en