Rogue Command Brings Back Classic RTS Action - With a Twist
Developed by indie team feneq, Early Access for PC will launch in Q3 2022.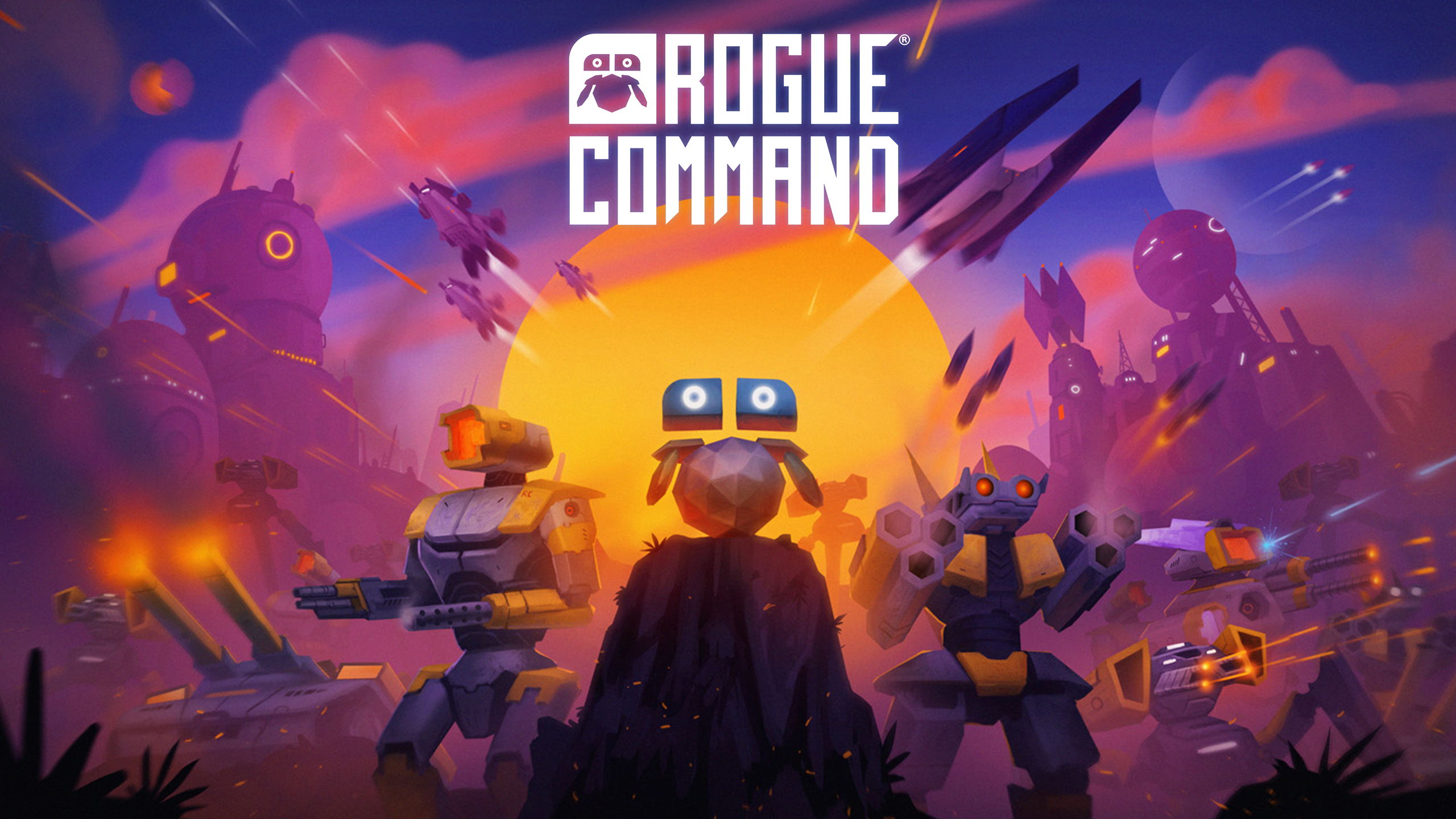 FRANKFURT, Germany – Jan. 10, 2021 – Rogue Command, a fusion of classics from the real-time strategy (RTS), deckbuilding, and roguelike genres from German indie developer team feneq, prepares units for battle on PC via Steam Early Access in Q3 2022.
Announcement Trailer
Welcome back to classic RTS action! Command the adorably dangerous Engineer Bot, an A.I. with recently gained sentience who decided working endlessly isn't a way to live for the next millennia. The Engineer is going rogue and will put it all on the line to push back the interstellar planet core mining corporation coming for his solar system and a day off.
Lead this robotic uprising against the Planetary Core Extractor Company (PCX) by building a base from scratch in procedurally generated battlefields across a star system with 20 distinct planet biomes. Explore through the fog of war of each combat zone, harvest resources, and begin constructing unit foundries.
Assemble an insurmountable army from a customizable card deck of 90 different units, 80 strategy-altering blueprints, and 150 base-building variations, ensuring each attempt is a fresh experience. Create crazy card combos, by finding synergies that fit any playstyle like the robo-necromancy card swarm which sets the map ablaze with fiery chain reactions consuming forests and opposition alike.
After each mission, take the leftover bits of bots to the scrap shop and unlock up to 40 special upgrades for the rogue Engineer and blueprint cards in the war against 25 different rival machine types. Select a route during each run in true roguelike fashion to make a deadly visit with the mysterious master ruling over these automatons. Rogue Command mashes together three beloved genres to bring back that iconic, immediately familiar, classic 90's late-night RTS feel for a new generation with a blend of modern roguelike deck-building.
"We have sincerely missed the spirit of playing fun skirmish matches in the RTS games from our childhood," said Mario, co-founder and game designer of feneq. "That is why we are making Rogue Command as our first game. We believe that by combining the RTS, deck builder, and roguelike genres we can bring that old-school RTS fun into the modern-day for anyone to enjoy," adds Martin Reichard, the second founder and main coder of feneq. For more information on Rogue Command, please visit the official website, follow @rogue_command on Twitter, and search for #RogueCommandRTS on social media.
Press Kit: klick.
Screenshots
About feneq
feneq is a duo indie game dev team located near Frankfurt, Germany that is determined to create video games in a way that is joyful to the players as well as the developers. Rogue Command is the industry veteran duo's freshman project in the indie game market.For more information, please visit the official feneq web page.