Survive and Explore an Eerie, Desolate Wasteland With Stunning Photorealistic Visuals in Dead Man's Diary — Out Now on Windows PC
Simulation gurus TML STUDIOS present a gorgeous post-apocalyptic survival-adventure hybrid with a fully scored soundtrack and a stellar voiced narrative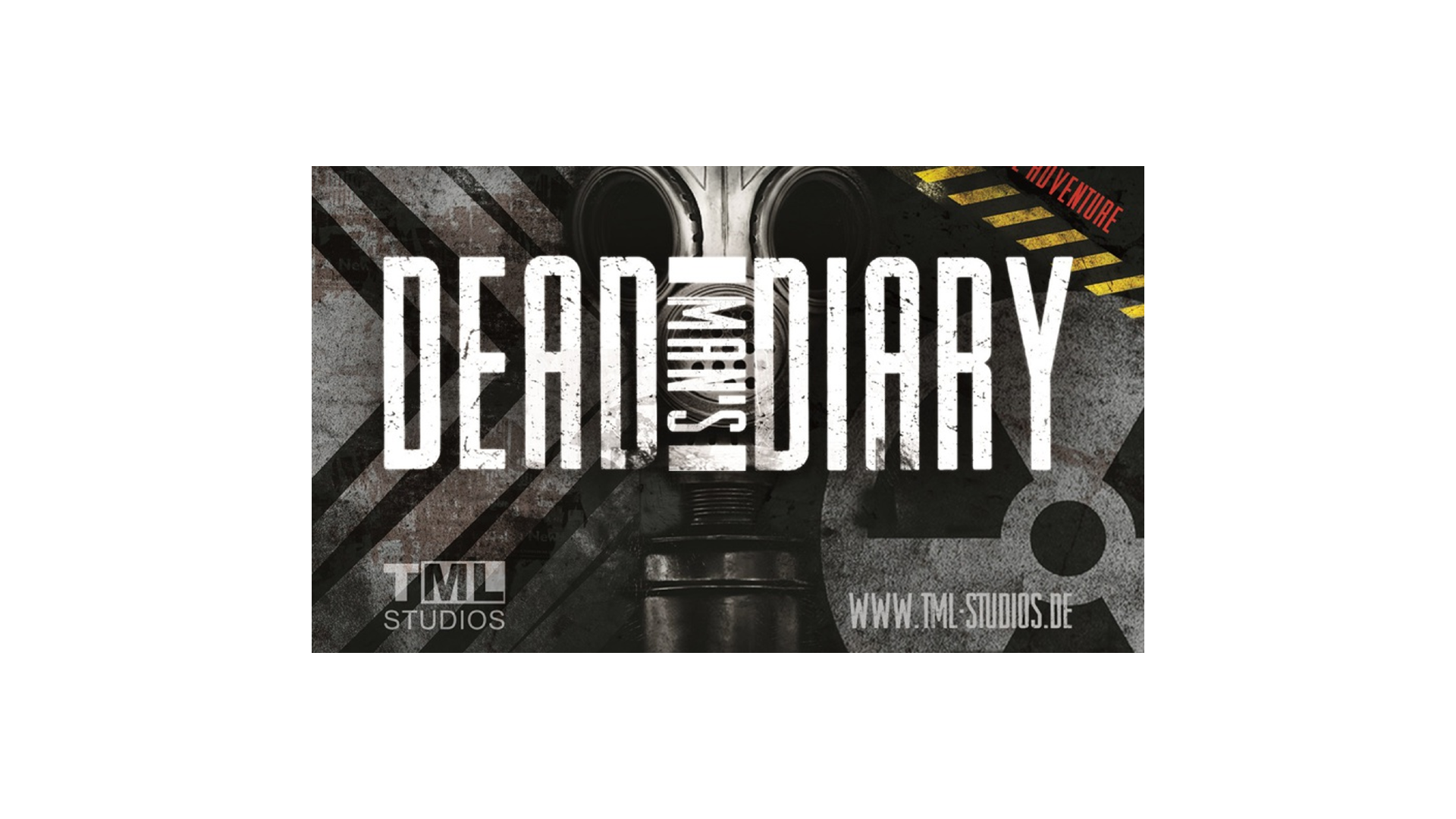 German indie dev TML-STUDIOS is thrilled to announce its beautifully realized post-apocalyptic survival-adventure title Dead Man's Diary is available today on Windows PC via Steam. Taking full advantage of the studio's expertise in the Unreal Engine, Dead Man's Diary is a story-driven experience that immerses players in a visually stunning world oozing with mystery. Spanning multiple genres, the game takes survival and crafting elements and blends them with a strong, fully-voiced narrative and clever but realistic puzzles for a sinister and mysterious genre-hybrid like no other.
Dead Man's Diary is available now for Windows PC via Steam for $19.99, with console versions following later in the year.
"Dead Man's Diary has been a passion project for our team and we can't wait to see what players uncover in the world we've created." said Thomas Langelotz, CEO and founder of TML-STUDIOS
In Dead Man's Diary, players take on the role of the survivor of a nuclear armageddon, wandering the ruins of civilization trying to eke out another day of survival. They'll spend their days finding safe places to bed down for the night, hunting down enough food and supplies, scrounging for equipment — all without the use of weapons. Realistic and logic-based puzzles will challenge players as they reveal an enthralling story via fully-scored diary entries and the words of the main character.
View the latest trailer here:
Key Features
27 action-packed levels: The levels of Dead Man's Diary are full of deadly perils. The players are always fighting for survival
Exploration of varied environments: In the game world, players encounter dark forests, ruined cities, and abandoned industrial complexes, as well as other exciting terrains. Each of these places hides numerous secrets and tricky puzzles that are just waiting to be solved.
Complex puzzles: Players are confronted with puzzles that are as challenging as they are satisfying to solve .
Strong narrative focus: Dead Man's Diary tells the story of an outcast forced to make his way through a world destroyed by nuclear missiles. The story is told in the form of fully-scored diary entries and soliloquies by the protagonist.
Crafting and survival management: Life after the apocalypse is hard. Players are tasked with always making sure that they have enough food to survive and that their equipment is up to scratch. All equipment can be upgraded by players at a workbench to improve its quality.
Over 50 hours of play: The expansive game world and comprehensive story ensure long-lasting gaming fun.
A press kit with current images and a video can be found here: click.
Dead Man's Diary was partly funded by the German Federal Ministry of Transport and Infrastructure as part of the federal government's computer games funding program. "A lot of work and heart and soul went into this game, the development of which would not have been possible without the funding," explains Thomas Langelotz, founder and CEO of TML-Studios.
Screenshots
About TML Studios
TML-Studios is an independent games development studio based in Erfurt, the capital of Thuringia, Germany. The company was founded in 2004 by Thomas Langelotz and specializes in building creative PC games and real-time simulations in 3D. Over the past 15 years, the game developer has published, among others, long-distance bus and subway simulations that are played worldwide. The simulators are constantly enhanced and extended by the team. TML-Studios operates two 24/7 web radio radio stations, which also can be received in the company's simulation games.