Unreal-Engine-powered Survival Adventure Dead Man's Diary Will Hit Xbox Series Consoles on July 12
Pre-orders start now!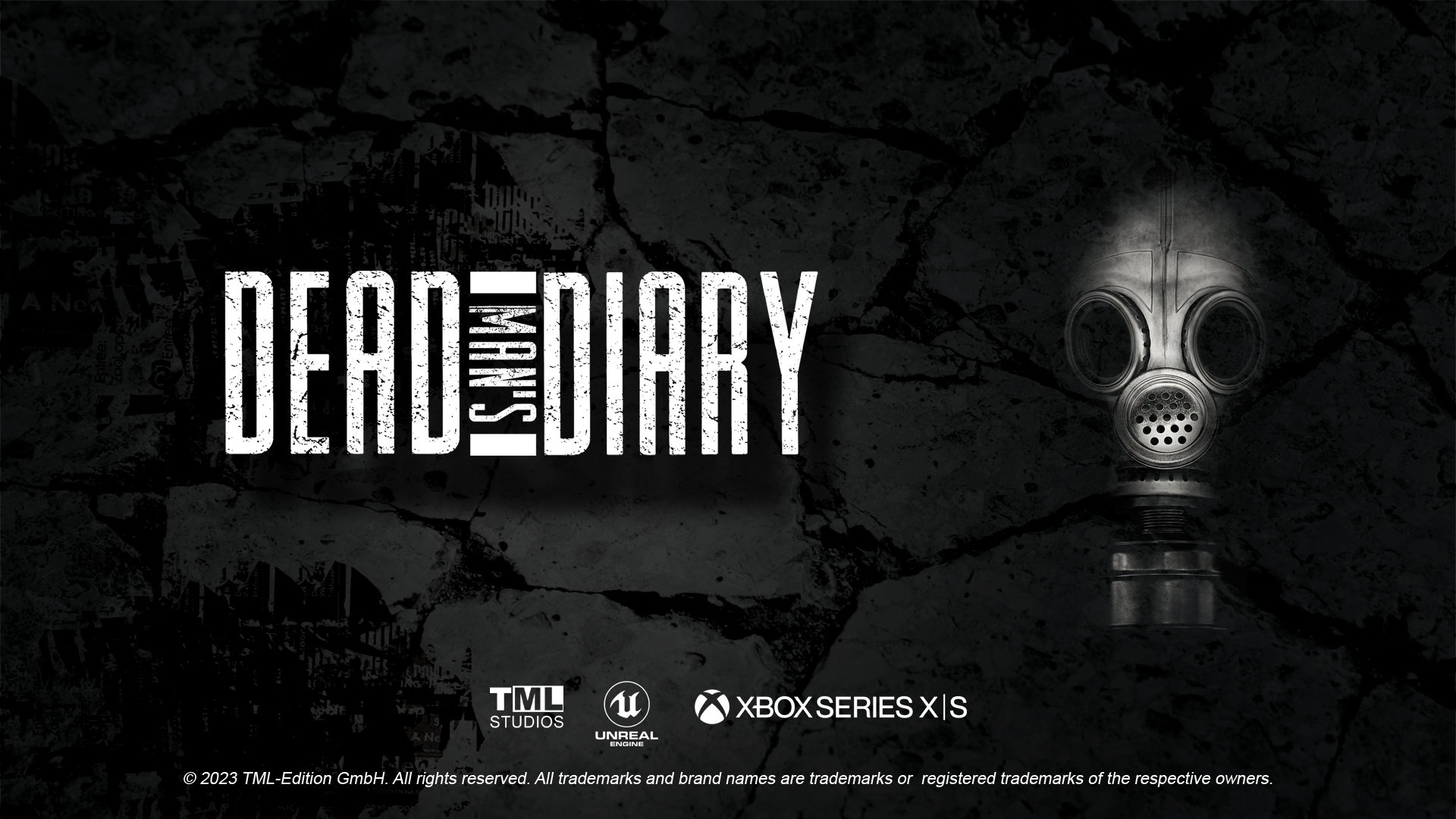 Erfurt, Germany, June 22 2023 | Narrative survival adventure Dead Man's Diary from developer TML-Studios will be released on 12 July 2023 for the current Xbox console family. As of now, players can pre-order the title in the Microsoft Store to dive into the post-apocalyptic, graphically enormously impressive world just in time for the launch. Dead Man's Diary will be available for the Xbox series consoles at a price of $29.99.
Gameplay Trailer for the Xbox Series version of Dead Man's Diary :
Last year, Dead Man's Diary was released via Steam for PC. Since then, the narrative adventure has been massively updated and improved. Players can expect realistic graphics based on the Unreal Engine 5. While players in the role of the protagonist roam through a post-apocalyptic world looking for food, shelter and answers, they listen to the captivating monologues of the survivor and learn through diary entries what has happened in the dark forests, destroyed cities and abandoned industrial complexes.
All new features of Dead Man's Diary
Upgrade to Unreal Engine 5
New Unreal Engine 5 lighting system (Lumen)
Enhanced in-game help with hints in the world
Optional dynamic help to progress more easily in the game
Reworked interaction with objects
Pre-order Dead Man's Diary for Xbox series consoles now: click.
More information about the game and current image and video material can be found in the press kit: click.
Screenshots
---
About TML-Studios
TML-Studios is an independent development studio based in Erfurt, the capital of Thuringia. The company was founded in 2004 by Thomas Langelotz and specialises in building creative PC games and real-time simulations (3D). In the past 15 years, the game developer has published, among other things, long-distance bus and underground train simulations that are played all over the world. The simulators are constantly being developed further. In addition, TML-Studios operates two of its own radio stations, which can also be heard live in the simulators.