Out Now: Wildshade delivers breathtakingly fun horse racing in front of a magical backdrop
A wide variety of countries and worlds // Over 40 million possible breeding combinations for your dream horse // Customizable characters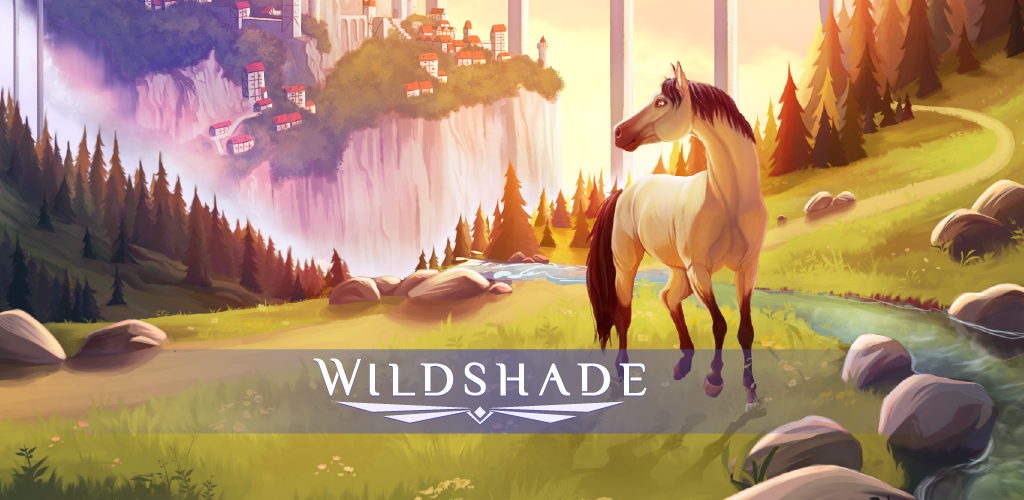 Hamburg, November 22, 2021 | Next Thursday, November 25, 2021, the Hamburg-based producer Tivola will release their new mobile game Wildshade for iOS and Android. In this free to play title, players choose one of eight available characters and compete in breakneck races on the backs of horses they have bred themselves, with a little bit of magical assistance of course!
In the magical world around the village of Wildshade, horse races are held regularly to commemorate the mystical Wildshade horses that lived here long ago. Players will need to use everything at their disposal to put rivals in their place and win that gold medal.
Outside of the races, players can breed their own dream horse. The appearance of their horse can be customized in many different ways, such as coat color and pattern, mane, tail and many more! These characteristics can be combined with each other for even more exciting results! In total, players have billions of different combinations for their dream horse, with more options being added all the time!
"Wildshade is an all-around successful game; it combines exciting races with almost unlimited possibilities in customizing the horses," said Hendrik Peeters, CEO of Tivola. "The visual design of the game world was particularly important to us. It has a magical aura, familiar yet exciting"
The features 
Numerous different countries and worlds 
Exciting race tracks with different levels of difficulty 
Improvement of character skills 
Horse breeding with millions of different combinations
Horses have different talents ​ 
Unique equipment for your horses (saddle, bridle, saddle blanket, hairstyle and hair color 
Special equipment combinations for each race 
Individual player characters
Screenshots